From biographer and broadcaster Rix Quinn
Three ways Minute Messages©
help readers remember stories and ads
1. What implants songs and slogans in our memories? I believe it's
REPETITION.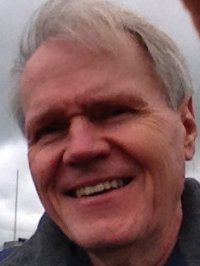 2. What helps us better recall what we read?
HEARING that information, also.

3. From the newspaper article The mouth is mightier than the pen: "New research shows that text-based communication may make individuals sound less intelligent and employable than when the same information is COMMUNICATED ORALLY." These are the reasons I recommend Minute Messages©. They combine short stories with radio-style delivery.
Let me show you how to summarize major features in 200 words or less…then RECORD each as 60-second audio that can appear in your online edition or on your web site. This gives the reader a chance to both see and hear the story.
Click on this link to hear a Minute Message Sample
Minute Messages – in addition to appearing on web sites – can also be attached to e-mail correspondence.
Two "secrets" behind the Minute Message System.
(1) You condense as many print stories as possible to 200 words or less.
(2) You record them as 60-second, radio-style reports, post them on your web site, and e-mail them to readers or clients.

The system is explained in this short book, which costs about the same as an inexpensive dinner for two. Here's the link: Minute Message System
Click on this link to see Rix Quinn's Books
Click here to see Rix Quinn's Resume'
Contact information:
Rix Quinn Communications, LLC
Phone 817-920-7999
Cell Phone 817-991-2192
E-Mail [email protected]