How would YOU answer this question?
If you owned your own radio station…
what would you broadcast?
My name is Rix Quinn. I'm a former magazine publisher who works as an independent biographer and broadcaster. My specialty: helping companies tell their stories in radio-style reports of one minute or less.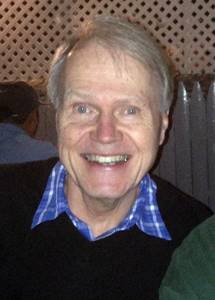 Why one minute? In the last few years, it appears the public prefers information delivered in brief segments.
The length of an average local TV news report is about 41 seconds. The length of many radio and TV commercials is 30 seconds to one minute. The length of today's average movie scene is only about 90 seconds to three minutes.
So, how can I help your company? Here are four brief ideas:
1. Hall of Fame – Create a series of sound biographies to honor people in your company or profession. Click on this link to hear two sample Hall of Fame biographies.
2. Minute Interview – I interview you or someone in your organization. Click on this sample Minute Interview
3. Booth Announcement – Will you be exhibiting at a trade show? Let me tell show attendees what your company plans to display. Click on this sample Booth Announcement
4. Radio Riddle – This is an entertaining program that you can sponsor and then e-mail to customers. Click on this link for two samples of Radio Riddle
All these programs give you a different way to present information about your company. The final product will be delivered to you in mp3 format to (a) e-mail to customers, (b) use on your web site, or (c) distribute to employees and company leaders.
Click on this link to see Rix Quinn's books and e-books on Amazon.com

For even more about Rix click here.
Click on this line to download this page to your computer.
Contact information:
Rix Quinn Communications, LLC
Phone 817-920-7999 E-Mail rix@rixquinn.com
© 2017 Rix Quinn Communications LLC